MEMBERS OF THE SCIENTIFIC ADVISORY COMMITTEE (SAC)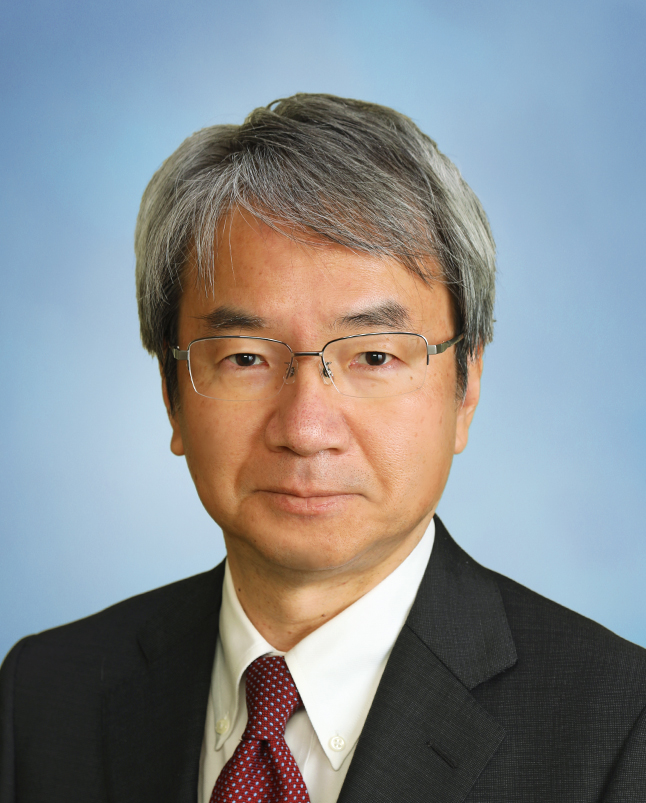 Tai Asayama
Scientific Advisory Committee Chairman
Tai Asayama is Deputy Director General of Fast Reactor Cycle System Research and Development Center of Japan Atomic Energy Agency in Ibaraki, Japan.
He has been engaged in the development of high temperature materials evaluation and structural design methodologies for fast reactors for more than 35 years.
He is currently leading research and development programs for fast reactors at JAEA, and playing a key role in the development of codes and standards for innovative reactors in the Japan Society of Mechanical Engineers. He was also contributing to the codes and standards development committees in the American Society of Mechanical Engineers until a few years ago for about twenty years.
Tai Asayama is a graduate of the University of Tokyo, where he received a doctorate in engineering.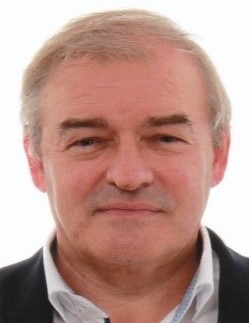 Jean Marie Muylaert
Jean Muylaert received his master's degree in Electromechanical Engineering from the University of Leuven (Belgium) followed by the Master degree from the Von Karman Institute Brussels on transonic Aerodynamics.
His industrial professional carrier started at DORNIER Germany where he oversaw developing tools on aerothermodynamics for high-speed vehicles. While at DORNIER he was seconded to the ETW (European Transonic Wind tunnel) team in Amsterdam and later to Köln where he was in charge of the design, the commissioning and the calibration of the ETW airline components. As from 1988 he joined the European Space Agency (ESA) where he has setup and led the Aerothermodynamics (ATD) section providing support for all launchers and re-entry missions as well as promoting R& D activities in the field of CFD validation including wind tunnel and flight instrumentation developments.
He embarked on a series of "In Flight Research" projects associated with ATD and TPS (Thermal protection Systems) design related issues. He was the chief scientist of the European Experimental Re-entry Test bed (EXPERT) flight project.
He has edited 4 books, published more than 100 papers and is a lecturer at European universities. As from 1 November 2008 he became the Director of the Von Karman Institute in Brussels. He was the co-initiator and coordinator of the QB50 project dealing with a worldwide constellation of CubeSat's for In Orbit Demonstration of Satellite technologies and atmospheric science.
As from 1 January 2017 he returned to ESA where he was responsible for development of the ESA REDU centre (now ESEC) in Belgium and contributed to the setting up of the Cyber Range and its Secure Space Operation Centre. Received Honourable Doctor Degree from the SBRAS, Siberian Branch of the Russian Academy of Sciences in 2011 and was nominated senior advisor on Aerothermodynamics and propulsion at ESA in 2012.
In 2014 he became fellow / Academician of the International Astronautical Academy and in 2016 the high European representative to the EC DEVCO ISTC's Scientific Advisory Committee (SAC). Presently senior advisor to the EC and CEO of SPAERO; PM for industry for Micro-Sat Space missions, Cyber secure communications, Crisis management system for Critical infrastructures.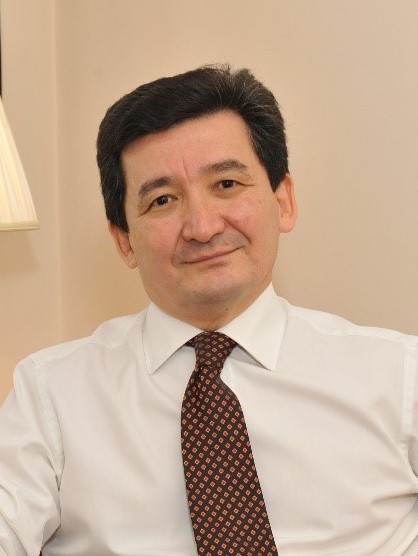 Talgat Muminov
Talgat Muminov is a Doctor of Medical Sciences and Professor of phthisiopneumology at Kazakh National Medical University. Dr. Muminov's research is devoted to tuberculosis, lung diseases, epidemiology, immunology, dermatology, biochemistry, genetics and molecular biology. He has managed more than 20 scientific projects in his distinguished career.
Dr. Muminov has published 280 published scientific articles and papers and is the author of 30 monographs and textbooks. He has trained numerous Doctors of Medical Sciences and 25 PhDs.
Dr. Muminov is a Member of the National Academy of Sciences and an academician of the Academy of Sciences of Kazakhstan's higher school, of the Hamburg Academy of Medicine and Prevention and the Polish Medical Academy. He is a member of the International Union in the fight against tuberculosis and lung disease and a member of the European Respiratory Society and the European Academy of Dermatology. Dr. Muminov is an international member of the Russian Academy of Sciences.
From 1995 through 2008, Dr. Muminov served as Rector of Kazakh National Medical University and in 2008 was appointed as Director of the Kazakh Institute of Dermatology where he worked until 2010. From 2000 through 2006, Dr. Muminov chaired the Central Asian Council of Rectors of Medical Schools.
In 1994 - 1995 he was Head of the Department of Science and Education of the Ministry of Health of the Republic of Kazakhstan.
Dr. Muminov was born in 1953 and graduated from the Almaty State Medical Institute in 1976.
He speaks Kazakh, Russian, English and French.
Maurice Leroy
Maurice Leroy serves as vice president of the French national commission for the evaluation of research and studies relating to the management of radioactive materials and waste. He is a member of the scientific advisory committee of ISTC and a member of the French academy of pharmacy.
He has a long experience in conducting and assessing national research programmes for the Central commission for nuclear energy (CEA) and for the national centre of research (CNRS) dealing with the treatment, conditioning and storage of inorganic, metallic and nuclear waste with a special attention to their chemical and toxicological impact on the environment especially on water quality and security.
Maurice Leroy has been professor at the European school of chemistry, polymers, and materials (ECPM) at the university of Strasbourg. He served during 16 years as director for chemistry and for the chemistry/biology interface with the French high commissioner for atomic energy. In this context, he worked with industries and administrative authorities at the highest level and throughout his career he led many national and international scientific committees.
Maurice graduated from the university of Strasbourg with a PhD in physical chemistry and a doctorate in pharmacy. He made a post-doctorate at Cornell university.
Young-Ouk Lee
Young-Ouk Lee serves as a principal researcher at the Korea Atomic Energy Research Institute (KAERI), and as an Advisor to the Institute of Basic Science (IBS) in Korea.
He dedicated his expertise as a nuclear reactor physicist between 1986 and 1999, and since 2000, he has been actively engaged in the nuclear data field, making extensive contributions to the International standard nuclear data library (ENDF/B-VII), the IAEA standard photonuclear reaction data library, and the Japanese Evaluated Nuclear Data Library (JENDL). His contributions encompassed neutron, proton, and photon-induced nuclear reaction data for a wide range of isotopes.
From 2005 to 2019, Young-Ouk took the lead in the nuclear data project aimed at establishing Korea's national nuclear data infrastructure. In the same period, he was also entrusted with tasks encompassing radiation protection from nuclear explosions, ensuring the radiation safety of accelerators and fusion devices, and developing accelerator-based neutron sources within Korea.
Since 2011, Young-Ouk has been at the forefront of planning, designing, and constructing the nuclear reaction data production facility (NDPS), which is a key component of the IBS heavy ion accelerator (RAON) in Korea.
Young-Ouk had made substantial contributions to international nuclear science communities, participating in organizations such as the International Nuclear Data Committee of IAEA, OECD/NEA Nuclear Data Bank, and OECD/NEA Nuclear Science Committee.
Throughout his 35-year tenure, Young-Ouk has collaborated with co-authors to publish 74 SCI papers across various fields, including nuclear physics, nuclear data, accelerator applications, neutron sources, and particle transport analysis.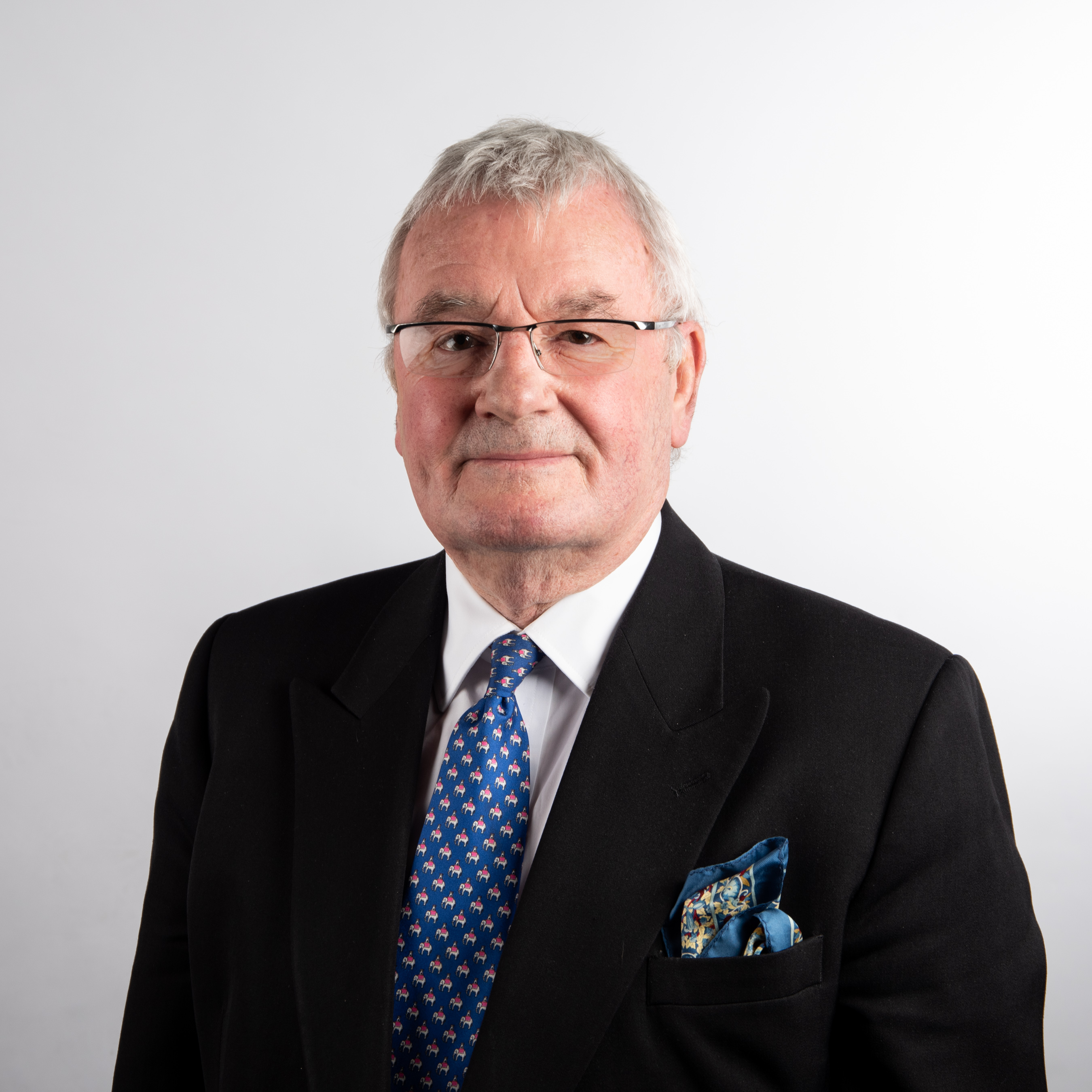 Nigel Lightfoot
Professor Nigel Lightfoot CBE has a long and distinguished career in public health and global health security. He is a High-Level Advisor to EC Foreign Policy Instrument and a member of the Scientific Advisory Council of the International Science and Technology Centre in Kazakhstan. He is a Consultant for NATO working on mobile CBRN laboratories for Moldova, Tunisia and Morocco. He has been an Independent Medical Adviser to Yorkshire Water Services since 1995 and the Independent Medical Advisor to Amazon on COVID-19 since February 2020.
Training originally as a consultant medical microbiologist, Nigel served for twelve years in the Royal Navy including nuclear submarines. He was a Director in the Public Health Laboratory Service from 1982-2002 and following the 9/11 attacks in the United States he was appointed to the Department of Health as Head of CBRN Training and Scenario Development. He developed cutting edge multi-agency exercises for CBRN preparedness, and as Director of Emergency Response he set up the Emergency Response Division of the Health Protection Agency from its inception in 2003 until 2010. He was also a non-executive Director of the Centre for Applied Microbiology and Research, Porton Down, from 1994 to 2003.
As the Director for Emergency Response at the Health Protection Agency, he led on pandemic influenza, emerging health threats, CBRN response strategies and international relations in G7 for these areas. He has provided expert advisory work as consultant to the Department of Health, the Home Office, the Ministry of Defence and the Drinking Water Inspectorate. He was Executive Director of Connecting Organisations for Regional Disease Surveillance (CORDS) 2012 -2016 and led six networks of 28 low to middle income countries in building capacity, developing one health and innovative operational research programmes for the surveillance of infectious diseases. He successfully built a West African Network in the wake of the Ebola crisis.
Dr Lightfoot has enormous experience in public health and crisis management; He was responsible for the Health Protection Agency pandemic influenza planning and response and led the public health response during the 2009 H1N1 pandemic. He was a member of the government crisis committee, COBR for many years and led on pandemic and avian influenza outbreaks, flooding and the public health investigation into the murder of Alexander Litvinenko with Polonium 210 in London.
He has extensive experience in risk management and risk communication, interventions in outbreaks and is able to make risk impact decisions quickly and soundly to protect the public. He is recognised for his strategic thinking and for his ability to bring meetings to effective outcomes.
Dr Lightfoot was appointed a Commander of the British Empire for services to public health in the 2009 New Year's Honours List.