08.09.2023
ISTC and Health Security Partners (HSP) are organizing workshops in Kyrgyzstan and Tajikistan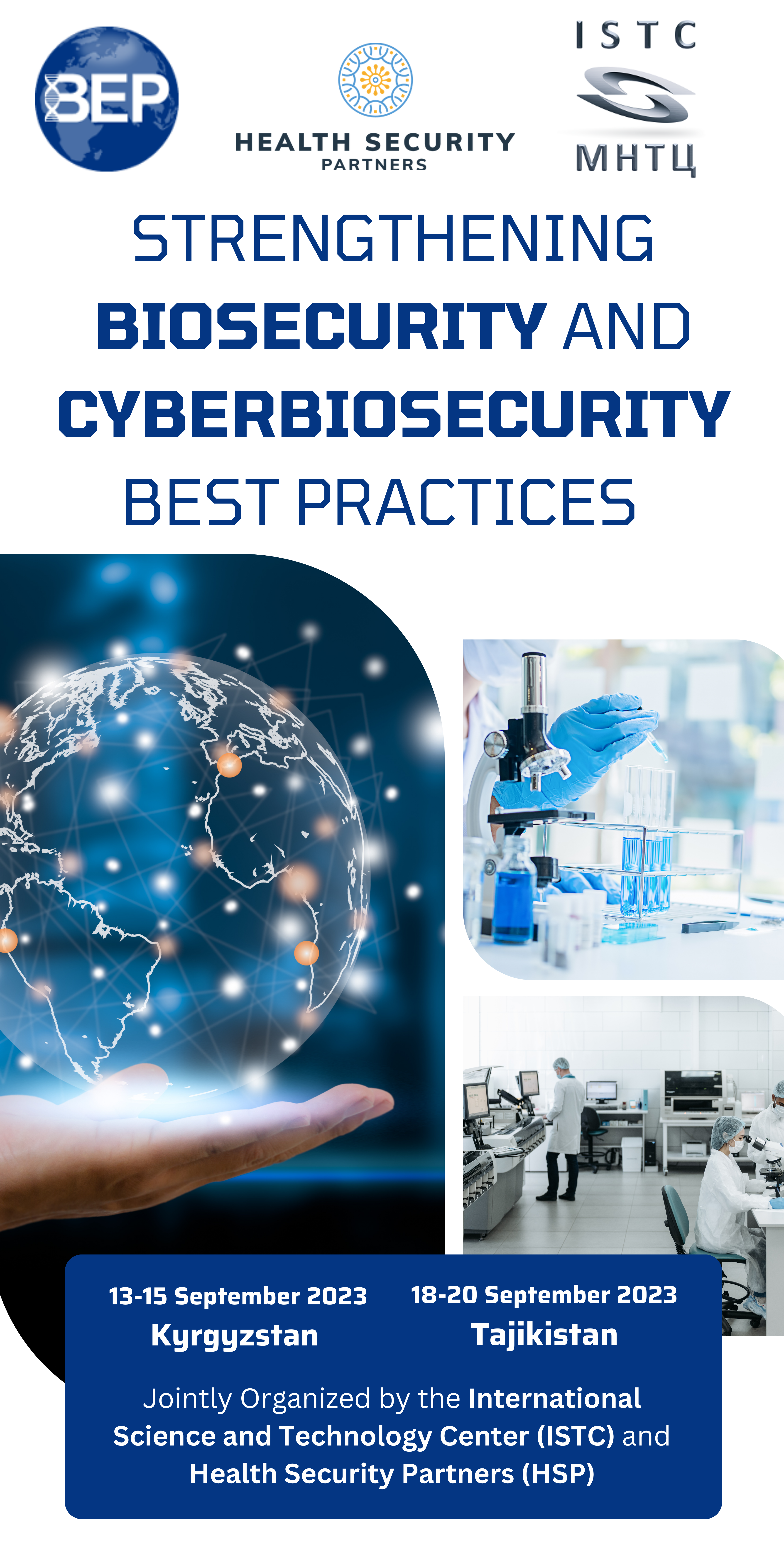 Health Security Partners (HSP) is organizing two separate 3-day workshops on Biosecurity and Cyberbiosecurity, aimed at enhancing awareness and best practices in these areas.
The first workshop will take place in the Kyrgyz Republic from September 13 to 15, followed by the second workshop in the Republic of Tajikistan from September 18 to 20.
These workshops are being conducted with the collaboration and support of the International Science and Technology Center (ISTC).
During these workshops, HSP will be joined by two subject matter experts: Dr. Maria Espona and Dr. Mariam Elgabry. The primary goal of these workshops is to strengthen the understanding and implementation of biosecurity and cyberbiosecurity measures. This will be achieved by bringing together key stakeholders from academic institutions and national laboratories. Specifically, the workshops will target individuals who are responsible for overseeing, facilitating, and supporting research collaborations that involve potential risks.