Project Management Process
Leveraging ISTC's unique position in CIS for project management, industry partners are able to mitigate financial, technology delivery, and political risks particularly needed during initial business development.

Each Partner is assigned a Partner Projects Manager to serve as their main contact point through which all aspects of the Partner's activities will be coordinated. This professional manager will assist Partners on such issues as project development, implementation and closing, communicating with CIS institutions, travel-related items, patent and contract issues, etc.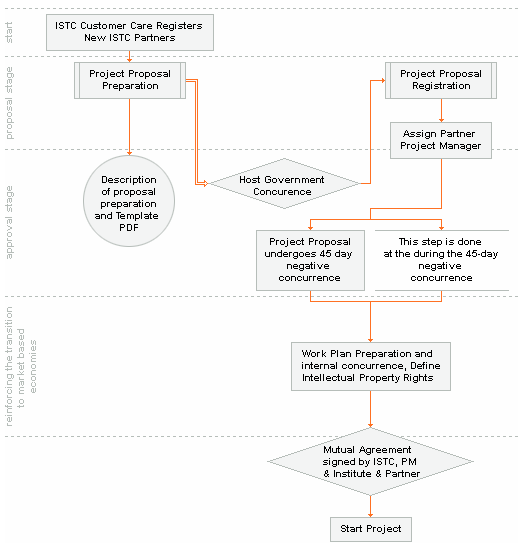 The International Science and Technology Center (ISTC) is an intergovernmental organization connecting scientists from Kazakhstan, Armenia, Tajikistan, Kyrgyzstan, and Georgia with their peers and research organizations in the EU, Japan, Republic of Korea, Norway and the United States.
ISTC facilitates international science projects and assists the global scientific and business community to source and engage with CIS and Georgian institutes that develop or possess an excellence of scientific know-how.
Annual Reports
Annual Reports
The electronic version of the 2020 Annual Report
2020 Audited Financial Report
view
Значимы проект
See ISTC's new Promotional video view

Subscribe to our newsletters