Latest issue of the Journal of the National Nuclear Center publishes an article on the transfer of Kazakhstan's experience to African partners
02.12.2021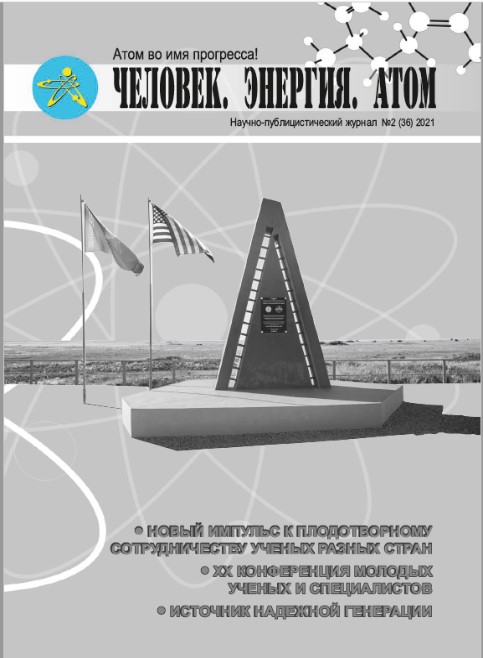 The Journal "Human. Energy. Atom" of the National Nuclear Center published its Fall issue 36 (2) 2021. Amongst several articles that bear relevance to the cooperation between ISTC and NNC, it features also the article entitled "Kazakhstan's Nuclear Governance as a Foreign Policy Asset" It outlines the transfer of Kazakhstan's experience in nuclear governance to external partners, especially to the ones that embark on the road to nuclear energy and other applications. In this vein NNC participates in the activity "Virtual visit to Kazakhstan's nuclear sites and installations", organized by NTSC and designed to share knowledge in uranium mining and transport with countries from the Southern African Development Community, under the EU project MC 5.01 15B, implemented by ISTC.
The text of the article can be reached at: https://www.nnc.kz/media/hea/files/9fZRiUH0XR.pdf.
The English text of the article could be retrieved from here: English version of the article
The International Science and Technology Center (ISTC) is an intergovernmental organization connecting scientists from Kazakhstan, Armenia, Tajikistan, Kyrgyzstan, and Georgia with their peers and research organizations in the EU, Japan, Republic of Korea, Norway and the United States.
ISTC facilitates international science projects and assists the global scientific and business community to source and engage with CIS and Georgian institutes that develop or possess an excellence of scientific know-how.
Annual Reports
Annual Reports
The electronic version of the 2020 Annual Report
2020 Audited Financial Report
view
Значимы проект
See ISTC's new Promotional video view

Subscribe to our newsletters