ANNOUNCEMENT
30.11.2021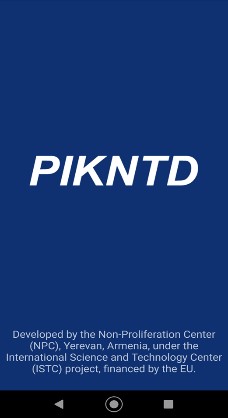 On 29 November 2021 the Chaudfontaine Newsletter, issued in Belgium, published electronically an article entitled: A new App for Dual-use items identification and classification, dedicated to the telephone application developed by the Armenian Research Centre for Non-Proliferation of Weapons of Mass Destruction (NPC), with the support of International Science and Technology Centre (ISTC), and financed by the EU Targeted Initiative CBRN Export Control on Dual Use Materials and Technologies in Central Asia.
The article can be reached at: https://www.esu.ulg.ac.be/a-new-app-for-dual-use-items-identification- and-classification/
The International Science and Technology Center (ISTC) is an intergovernmental organization connecting scientists from Kazakhstan, Armenia, Tajikistan, Kyrgyzstan, and Georgia with their peers and research organizations in the EU, Japan, Republic of Korea, Norway and the United States.
ISTC facilitates international science projects and assists the global scientific and business community to source and engage with CIS and Georgian institutes that develop or possess an excellence of scientific know-how.
Annual Reports
Annual Reports
The electronic version of the 2020 Annual Report
2020 Audited Financial Report
view
Значимы проект
See ISTC's new Promotional video view

Subscribe to our newsletters