ISTC, ENU and CAIDS Launch a MSc program in International Business and Strategic Trade Control
12.10.2021
On 8 October 2021 ISTC Executive Director David Cleave visited the L.N. Gumilyov Eurasian National University in Nur Sultan to attend the opening ceremony of the MSc program in International Business and Strategic Trade Control. The inauguration of the program was very significant event that crowned efforts invested throughout the last four years, since ISTC started the implementation of the EU Targeted Initiative Export Control on Dual-Use Materials and Technologies in Central Asia.
The core objective of the TI projects is to raise advanced awareness about security risks and threats posed by the transfer of dual-use technologies and build capacities in the national export control systems. The TI established and engaged in a broad dialogue with different audiences ranging from undergraduate science students to research institutes and industry, and government officials.
The road to the elaboration of the Master program led through various activities in Kazakhstan, in Central Asia and the Caucuses: three regional seminars with a range of stakeholder communities; handbooks and a model for implementing Internal Compliance Programs; an intensive two-week intensive executive course; a modular free-access virtual course on responsible science; three PhD scholarships; train-the-trainer seminars. The latter form of interaction was particularly useful for the creation of the MSc program at ENU that blended the content of the proposed TI Academic Program with the specific Kazakh needs and curricula.
Senior members of the University Management joined at the opening ceremony the first nine students enrolled for the program. Vice-Rector Prof. Dikhan Kamzabek-uly led the faculty members that comprised Prof. Dr. Serik Makysh, Dean of the Faculty on Economics; Prof. Dr Aigul Maidyrova, Head of the Department of Economics and Entrepreneurship; Dr. Aizhan Khoich, curator of the MSc program and many others. Participants in the ceremony included also Dr. Galym Makhmejanov, Academic Director, and Dr. Askhat Nametsha, Director the Central Asian Development Research Institute (CAIDS) that played important role in the innovative endeavor as well as guests from Kyrgyzstan – Prof. Dr. Gulzynat Arkabayeva, Scientific Secretary, Jusup Balasagyn Kyrgyz National University and Jyldyz Sydygalieva, Director, Center for Export Control.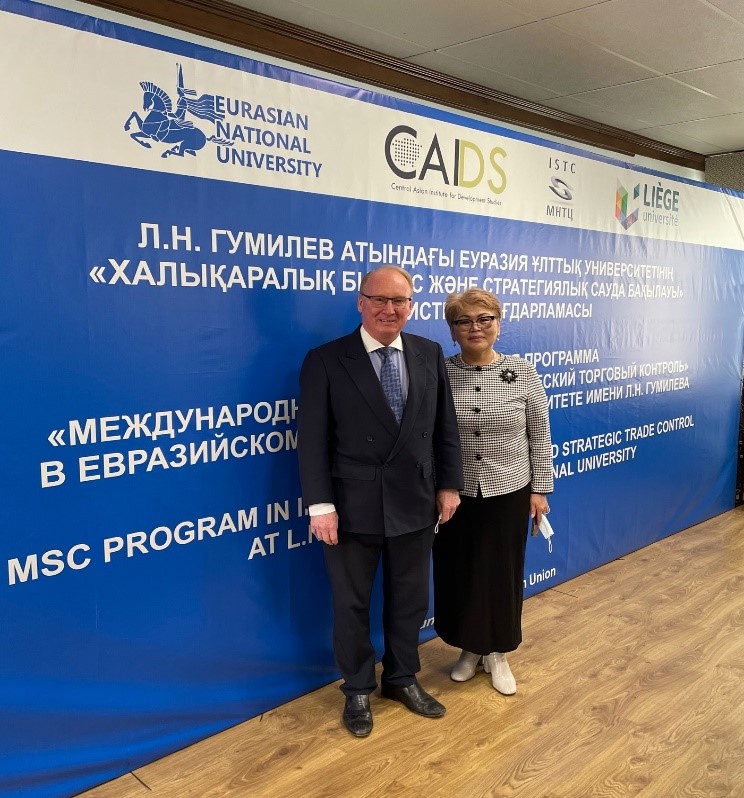 The International Science and Technology Center (ISTC) is an intergovernmental organization connecting scientists from Kazakhstan, Armenia, Tajikistan, Kyrgyzstan, and Georgia with their peers and research organizations in the EU, Japan, Republic of Korea, Norway and the United States.
ISTC facilitates international science projects and assists the global scientific and business community to source and engage with CIS and Georgian institutes that develop or possess an excellence of scientific know-how.
Annual Reports
Annual Reports
The electronic version of the 2020 Annual Report
2020 Audited Financial Report
view
Значимы проект
See ISTC's new Promotional video view

Subscribe to our newsletters