ISTC Participates in a Round Table at KAZGUU on Export Control Education
19.07.2019
On 17 July, Mr. Eddie Maier, Deputy Head of Unit, EC DEVCO, who visited Kazakhstan as the representative of the European Union to 68 session of the ISTC Governing Board, took part also in a Round Table entitled: "Prospects of educational and research activities in the field of strategic export control" convened at the M. NARIKBAYEV KAZGUU UNIVERSITY. Among the participants, coming from various educational institutions and government agencies, there were: Talgat Narikbayev, Rector of the KAZGUU University, Dr. Galym Makhmejanov, Director, Qazaq Institute for Development Studies; Aizhan Kashkenova, Head of International Office, KAZGUU; Askhat Nametsha, Director of KAZGUU Executive Education; Sanjar Zhumagulov, Deputy Director, Institute for Professional Development, Academy of State Governance, and Zhanat Nurzaliyev, Deputy Dean, Faculty of Economics, Eurasian National University, etc. The discussions were organized in the framework of the ISTC Targeted Initiative on 'Export Controls of Dual-Use Materials and Technologies in Central Asia' funded by the European Commission.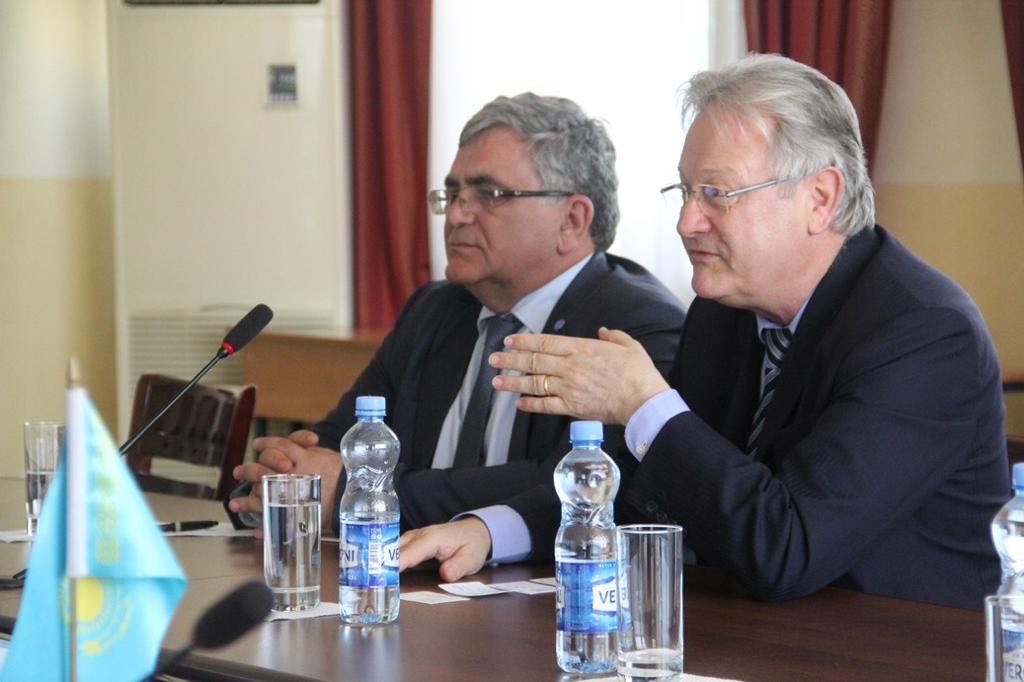 Earlier, from 17 to 28 June 2019 KAZGUU hosted an executive course on CBRN-relevant dual-use technology transfer controls. The course brought together 21 university professors and academics (mostly law and economics), scientists, government officials and national export control practitioners, experts from regional international organizations, and students. They came from Armenia, Georgia, Kazakhstan, Mongolia, Pakistan, and Uzbekistan.
The course was carried out by experts from the European Union, amongst whom was also Ms Kamshat Saginbekova, a member of the KAZGUU faculty, who in 2018 won the ISTC Special Research Fund Doctoral Grant and currently conducts her research on the politico-economic aspects of trade regulation of Central Asian countries at the European Studies Unit of Liège University in Belgium.
As an outcome of the Executive course at KAZGUU, the following three options for course organization appeared the most desirable or feasible: a full and self-contained program (60 credits); integration of the modules masters program (e.g. in law, economics, or political science); and individual elective courses, which student can select at different stages of the university curriculum.
Participants discussed also questions optimal language as medium of education; the role of the network of interested educational institutions; the role of EU and ISTC, etc. The academic representatives agreed that the optimal form for export control education would be the regionalization of the program and recruitment of students, from the entire group of countries form Central Asia, the Caucasus and adjacent region that take part. in the Targeted Initiative on Dual Use Export control.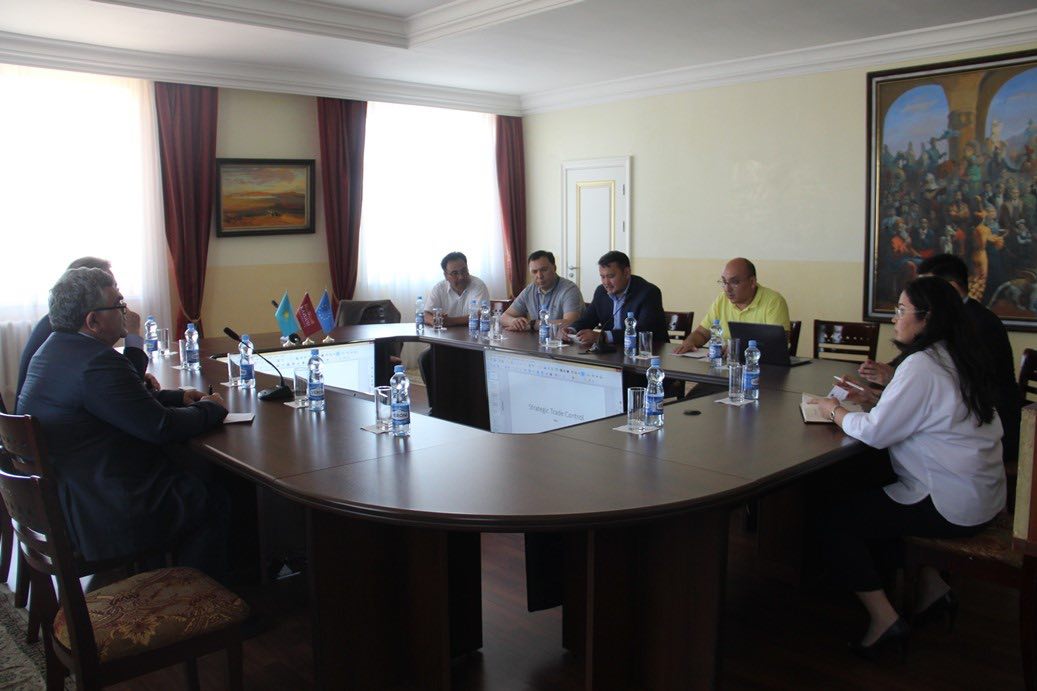 The International Science and Technology Center (ISTC) is an intergovernmental organization connecting scientists from Kazakhstan, Armenia, Tajikistan, Kyrgyzstan, and Georgia with their peers and research organizations in the EU, Japan, Republic of Korea, Norway and the United States.
ISTC facilitates international science projects and assists the global scientific and business community to source and engage with CIS and Georgian institutes that develop or possess an excellence of scientific know-how.
Annual Reports
Annual Reports
The electronic version of the 2020 Annual Report
2020 Audited Financial Report
view
Значимы проект
See ISTC's new Promotional video view

Subscribe to our newsletters