Cooperation of ISTC and the Ministry of Investment and Development of Kazakhstan on Export Control issues in Central Asia
02.08.2017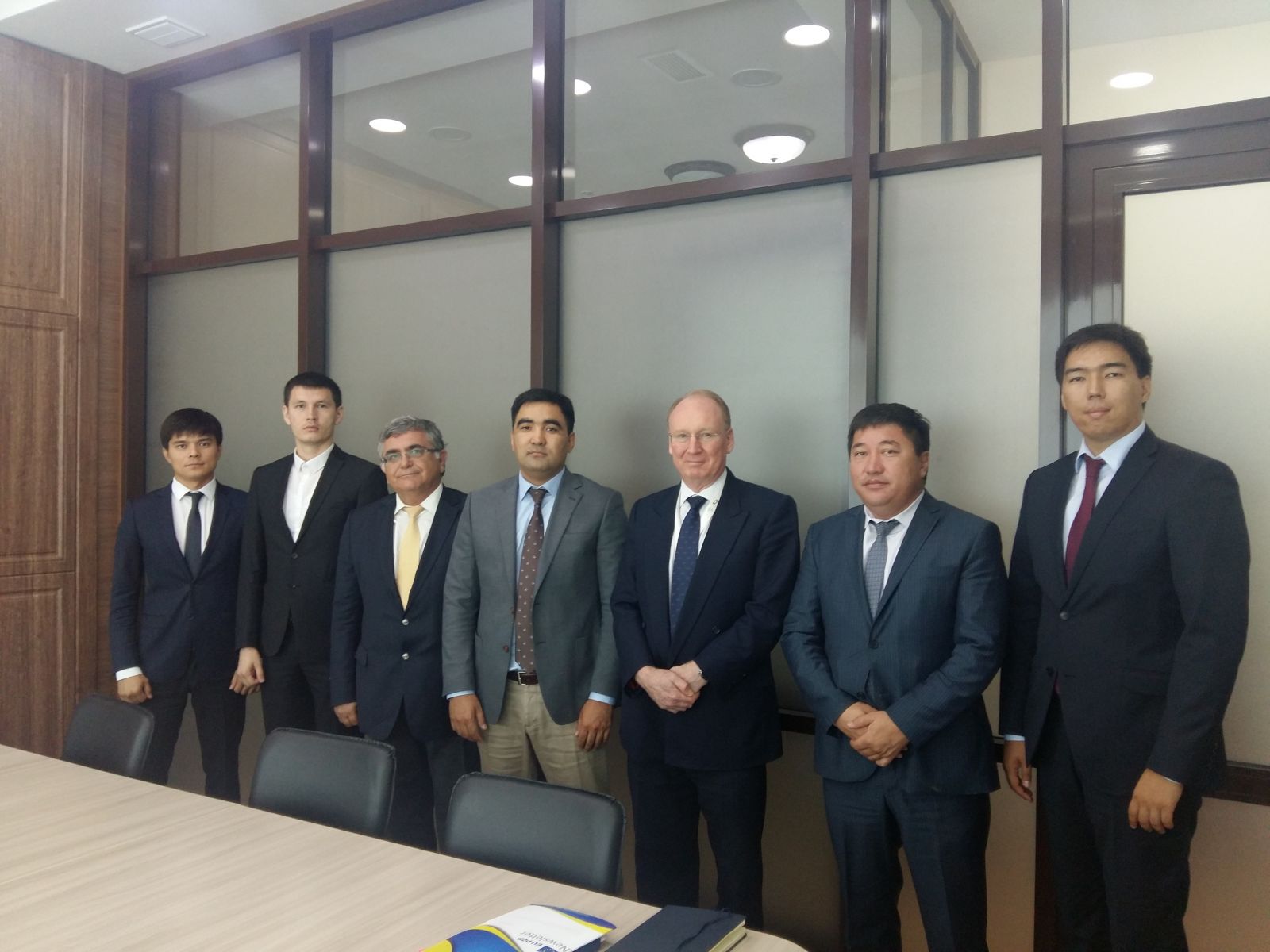 On 31 July 2017 ISTC Executive Director David Cleave met with Mr.Talgat Undigenov, Head of Export Control and Licensing Department, Ministry of Investment and Development (MID), on topics related to the cooperation between the Centre and the Ministry in the implementation of the new project Export Control on Dual Use Goods and Technology in Central Asia, funded by the EU Instrument supporting Stability and Peace.
Last month, during the visit of a high ranking EU delegation led by Ms Marjeta Jager, Deputy Director-General in the European Commission's Directorate General International Cooperation and Development (DEVCO), the EU and Kazakhstan decided to expand regionally the impact of the successful project EU P2P: Export Control on Dual Use Items for Jordan and Kazakhstan designed to enhance the effectiveness of export control systems of the two leading countries in their respective regions.
During the meeting of the ISTC Executive Director at the Ministry of Investment and Development it was defined that ISTC and Kazakhstan will co-lead the organization of a regional seminar in Astana, in October 2017, as a first step of the new EU-funded project. The participants in it will come from Central Asian countries, Mongolia, Jordan, the Caucasus, and other interested states. They will represent different areas of knowledge to cover all the dimensions of the CBRN non-proliferation, focusing on export control and intangible technology transfer. In order to make initiative comprehensive and sustainable in the future, governmental representatives involved in the export and import of both intangible products and tangible goods will be invited to exchange opinion and to interact with members of the academia, universities, and research institutions.
The creation of a community of practitioners is a major objective of the Project that would allow exchange of knowledge and experience. Kazakhstan has a lot to share with its neighbors as exemplified by the excellent performance of the Identification Center at the National Nuclear Centre or the initiative of KAZGUU to set-up a specific educational master degree course.
The meeting was attended also by Mr. Almas Kushumov, expert from Export Control and Licensing Department, the ISTC Deputy Executive Director Aidyn Turebayev, and Kamen Velichkov, ISTC Senior Program Manager and Diplomatic Advisor.
The International Science and Technology Center (ISTC) is an intergovernmental organization connecting scientists from Kazakhstan, Armenia, Tajikistan, Kyrgyzstan, and Georgia with their peers and research organizations in the EU, Japan, Republic of Korea, Norway and the United States.
ISTC facilitates international science projects and assists the global scientific and business community to source and engage with CIS and Georgian institutes that develop or possess an excellence of scientific know-how.
Annual Reports
Annual Reports
The electronic version of the 2020 Annual Report
2020 Audited Financial Report
view
Значимы проект
See ISTC's new Promotional video view

Subscribe to our newsletters