On the fringes of the ISTC GB 63 in Tbilisi, Executive Director David Cleave holds a meeting with senior diplomats at the MFA to discuss the ratification of the ISTC Continuation Agreement by Georgia and to assess the bilateral cooperation
07.12.2016
On 7 December 2016 ISTC Executive Director David Cleave met at the MFA in Tbilisi with Temur Kelelidze, Deputy Director of Security Policy and Euro-Atlantic Integration Department, and Ms. Maia Tushurashvili, Deputy Director of International Cultural and Humanitarian Affairs Department on topics pertaining to the cooperation between ISTC and Georgia and the country's CBRN National Action Plan. During the meeting it became clear that the Ministry will submit shortly to Parliament the documentation for ratification of the ISTC Continuation Agreement and the Branch Office Agreement in view for the procedure to be accomplished early next year.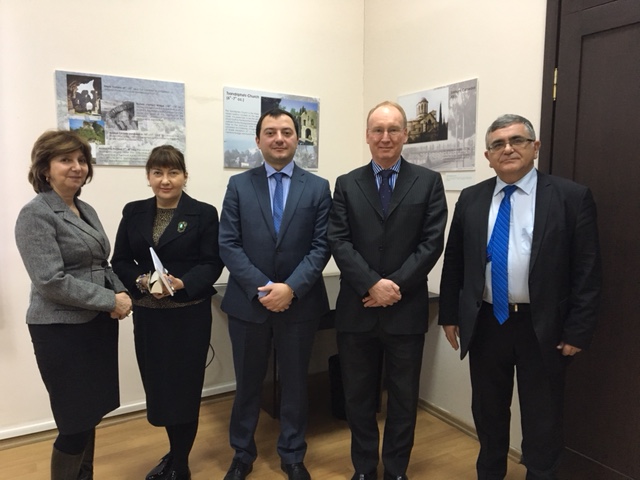 The International Science and Technology Center (ISTC) is an intergovernmental organization connecting scientists from Kazakhstan, Armenia, Tajikistan, Kyrgyzstan, and Georgia with their peers and research organizations in the EU, Japan, Republic of Korea, Norway and the United States.
ISTC facilitates international science projects and assists the global scientific and business community to source and engage with CIS and Georgian institutes that develop or possess an excellence of scientific know-how.
Annual Reports
Annual Reports
The electronic version of the 2019 Annual Report
2019 Audited Financial Report
view
Значимы проект
See ISTC's new Promotional video view

Subscribe to our newsletters