EU Ambassador visited the ISTC office
25.10.2016
On 25 October 2016 Ambassador Traian Hristea, Head of the EU delegation to Kazakhstan, visited ISTC Main Office at Nazarbayev University in Astana. During his meeting with the ISTC Executive Director David Cleave the Ambassador re-iterated the continuous staunch support of the European Union for the ISTC and its activities following the ratification of the Continuation Agreement by the Parliament of Kazakhstan. The EU is one of the most active Parties of the ISTC Executive Board and a funding source for numerous ISTC projects in Central Asia and beyond the region.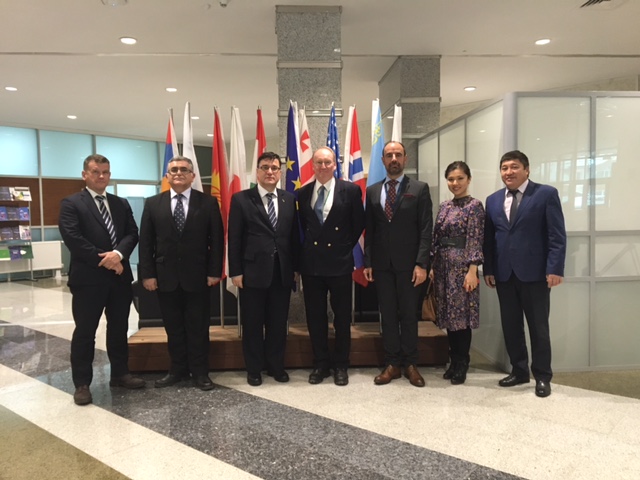 The International Science and Technology Center (ISTC) is an intergovernmental organization connecting scientists from Kazakhstan, Armenia, Tajikistan, Kyrgyzstan, and Georgia with their peers and research organizations in the EU, Japan, Republic of Korea, Norway and the United States.
ISTC facilitates international science projects and assists the global scientific and business community to source and engage with CIS and Georgian institutes that develop or possess an excellence of scientific know-how.
Annual Reports
Annual Reports
The electronic version of the 2019 Annual Report
2019 Audited Financial Report
view
Значимы проект
See ISTC's new Promotional video view

Subscribe to our newsletters