Governing Board Members
The Governing Board is the primary ISTC decision making body, and sets the policy for the ISTC in all areas. The Governing Board is made up of representatives from all ISTC Members States equally under the new ISTC Continuation Agreement with one rotating seat for representation of one of the other CIS countries which has acceded to the ISTC Agreement. The Governing Board meets two times a year to develop policies for the Center, approve new members, decide on the annual budget, set funding criteria and levels and select which project proposals to fund.
Chairperson
Dr. Ronald F. Lehman II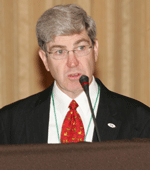 The Chairperson of the Governing Board of the International Science and Technology Center is Director of the Center for Global Security Research at Lawrence Livermore National Laboratory. Previously, he was the Director of the US Arms Control and Disarmament Agency, Assistant Secretary of Defense, Chief START Negotiator, and Deputy Assistant to the President of the United States. In 1995, he was named to the President's Advisory Board on Arms Proliferation Policy.

Armenia
Mr. Sargis Hayotsyan

European Union
Mr. Olivier Luyckx

Georgia
Mr. Zviad Gabisonia

Japan
Mr. UEZONO Hideki

Kyrgyz Republic
Mrs.Sharipa Zhorobekova

Norway
Mrs. Tamara Zhunussova

Republic of Kazakhstan
Mr. Talgat Yeshenkulov

Republic of Korea
Dr. Kim Guang Hoon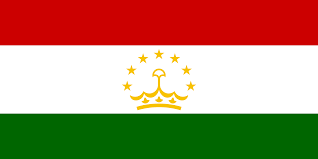 Tajikistan
Mr. Farhod Rahimi

United States of Аmerica
Mr. Phillip R Dolliff
Annual Reports
Annual Reports
The electronic version of the 2019 Annual Report
2019 Audited Financial Report
view
Значимы проект
See ISTC's new Promotional video view

Subscribe to our newsletters