Project Funding Reaches 814.5 Million USD
13.01.2009
In 2008, ISTC has funded 26.2 million $ for civilian science projects in Russia, the CIS and Georgia, thus reaching 814.5 million USD since the beginning of its activities in 1994.

Thanks to ISTC's funding countries and Partners, science collaboration continued for a 14th year between Canada, EU, Japan, the Republic of Korea, US and countries of the former Soviet Union.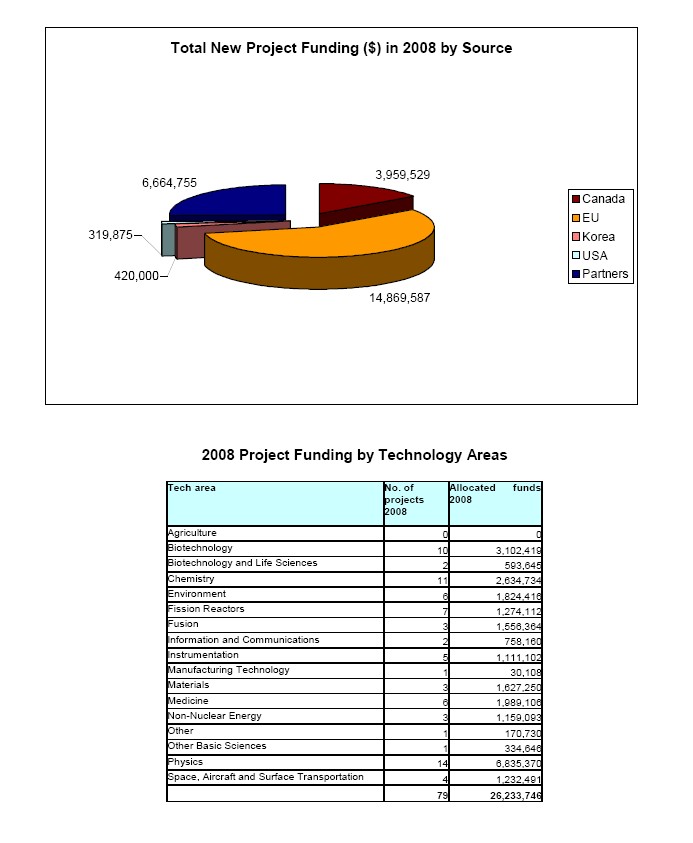 The International Science and Technology Center (ISTC) is an intergovernmental organization connecting scientists from Kazakhstan, Armenia, Tajikistan, Kyrgyzstan, and Georgia with their peers and research organizations in the EU, Japan, Republic of Korea, Norway and the United States.
ISTC facilitates international science projects and assists the global scientific and business community to source and engage with CIS and Georgian institutes that develop or possess an excellence of scientific know-how.
Annual Reports
Annual Reports
The electronic version of the 2019 Annual Report
2019 Audited Financial Report
view
Значимы проект
See ISTC's new Promotional video view

Subscribe to our newsletters