The ISTC Continuing Agreement enters into force on 14 December 2017, as Ambassador Dae-sik Kim of the Republic of Korea deposits the ratification documents at a visit to the ISTC Main Office
14.12.2017
On 14 December 2017 Mr. Dae-sik Kim, the Ambassador of the Republic of Korea to Kazakhstan, visited the ISTC Main Office at Nazarbayev University in Astana. The Ambassador signed the Agreement Continuing the ISTC, dated 8th December 2016, in Astana, and presented to the ISTC ED David Cleave the Instrument of Ratification by the Republic of Korea.
The ISTC Executive Director welcomed the act of signing and ratification and noted that the ratification by States Parties to the Agreement is now fully completed and the Secretariat will notify all Parties about its entry into force.
The two interlocutors exchanged views on international security topics, including the situation on the Korean peninsula.
Executive Director David Cleave debriefed the Ambassador on the activities of ISTC and its transformation, and underlined the importance of Korea's active participation in the ongoing and upcoming ISTC projects.
The meeting was also attended by: Mr. Jung Woo-Jin, Counselor of the Korean Embassy, Mr. Aidyn Turebayev, Deputy Executive Director, and Mr. Kamen Velichkov, ISTC Senior Program Manager and Diplomatic Advisor.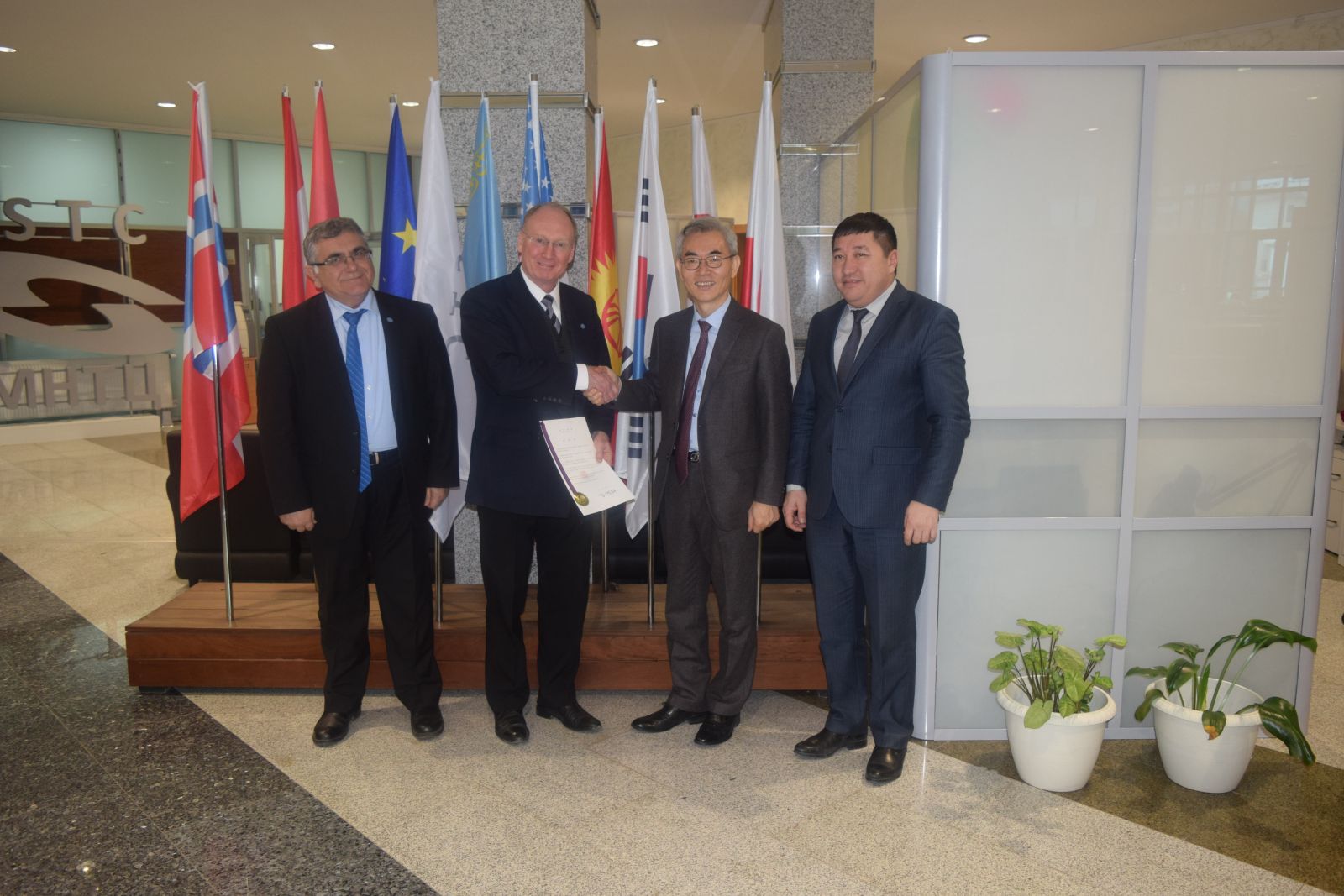 The International Science and Technology Center (ISTC) is an intergovernmental organization connecting scientists from Kazakhstan, Armenia, Tajikistan, Kyrgyzstan, and Georgia with their peers and research organizations in the EU, Japan, Republic of Korea, Norway and the United States.
ISTC facilitates international science projects and assists the global scientific and business community to source and engage with CIS and Georgian institutes that develop or possess an excellence of scientific know-how.
Annual Reports
Annual Reports
The electronic version of the 2019 Annual Report
2019 Audited Financial Report
view
Значимы проект
See ISTC's new Promotional video view

Subscribe to our newsletters