In Memoriam of Natalya Petrovna Tomarovskaya, former ISTC Branch Office Manager in Almaty, Kazakhstan
27.11.2017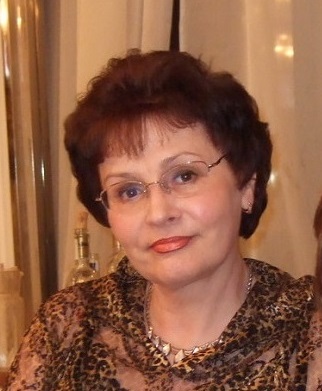 In Memoriam of Natalya Petrovna Tomarovskaya, former ISTC Branch Office Manager in Almaty, Kazakhstan
ISTC regrets to announce that Natalya Petrovna Tomarovskaya, 68, passed away on November 7, 2017 from complications related to surgery.
Natalya worked for ISTC for 20 years as Branch Office Manager in Almaty, Kazakhstan and retired on January 1, 2017.
During her period of ISTC service she initiated and oversaw over 200 scientific projects for an amount of $76 million.
Natalya will be fondly remembered by ISTC's Governing Board Members with special tributes coming from ISTC GB Chairman Ronald Lehman who passed on his condolences and those of the Governing Board saying that her passing is a loss felt by the entire Science Community. Mr. Lehman recalled the early days of ISTC saying that when Minister Vladimir Shkolnik represented Kazakhstan as a founding Board member, Natalya was at his side helping to ensure that the Center was active with scientists from all the Parties. That ISTC's Headquarters is now located in Kazakhstan is in good part a result of the success of those early days. Natalya will be remembered for her enthusiastic Branch Office reports at Board meetings and her timely greetings on national holidays.
Former ISTC Executive Director Adriaan van der Meer also expressed his condolences noting Natalya's good contacts with the Government as well as with the Scientific and Diplomatic Community, helped to assist in ISTC's status whilst giving her full support to ISTC's Management and in particular to initiatives to the then host country.
Tributes were also forthcoming from her colleagues from Kazakhstan, Armenia, Georgia, Kyrgyzstan, Russian Federation and Tajikistan and many institutions where she assisted in making the world a safe-place.
Last but not least, she was a beloved mother to Sergey Tomarovsky and grandmother to her grandchildren Kristina Ablyamitova, Vladislav Tomarovsky and one great grandchild, Davit Ablyamitov. Her loving family remained by her side throughout.
The International Science and Technology Center (ISTC) is an intergovernmental organization connecting scientists from Kazakhstan, Armenia, Tajikistan, Kyrgyzstan, and Georgia with their peers and research organizations in the EU, Japan, Republic of Korea, Norway and the United States.
ISTC facilitates international science projects and assists the global scientific and business community to source and engage with CIS and Georgian institutes that develop or possess an excellence of scientific know-how.
Annual Reports
Annual Reports
The electronic version of the 2019 Annual Report
2019 Audited Financial Report
view
Значимы проект
See ISTC's new Promotional video view

Subscribe to our newsletters