Center for Emergency Situations & Risk Reduction (CESDRR)
04.11.2017
Center for Emergency Situations & Risk Reduction (CESDRR)
On 2nd November 2017, ISTC Executive Director Mr. David Cleave met with Valeriy Petrov, General Director of Center for Emergency Situations & Risk Reduction (CESDRR) at their Headquarters in Almaty. The Center is a permanent intergovernmental body accredited by the Ministry of Foreign Affairs of the Republic of Kazakhstan and has established cooperation with more than 50 diplomatic missions, UN Agencies, international and non-governmental organizations, academic institutions working in the field of disaster risk reduction and emergency situations and response. The Center collaborates in the implementation of projects with UN Agencies, divisions of the European Commission and other international organizations in Central Asia and South Caucasus.
The CESDRR has a capacity building program on industrial and technology disaster risk management in Central Asia including Kyrgyzstan, Tajikistan, Uzbekistan and Kazakhstan dealing with risks in the mining industry which include uranium tailings and radioactive waste to which ISTC is involved in as part of the EU CBRN Program and could have synergies such as disaster reduction and mitigation.
ISTC Executive Director discussed common regional interests and possible cooperation and synergies between the two organizations with emphasis on remediation, capacity building and training capabilities. Mr. David Cleave outlined ISTC's current and past regional projects and activities relevant to both organizations. Further discussions will take place in the nearest future on possible cooperation.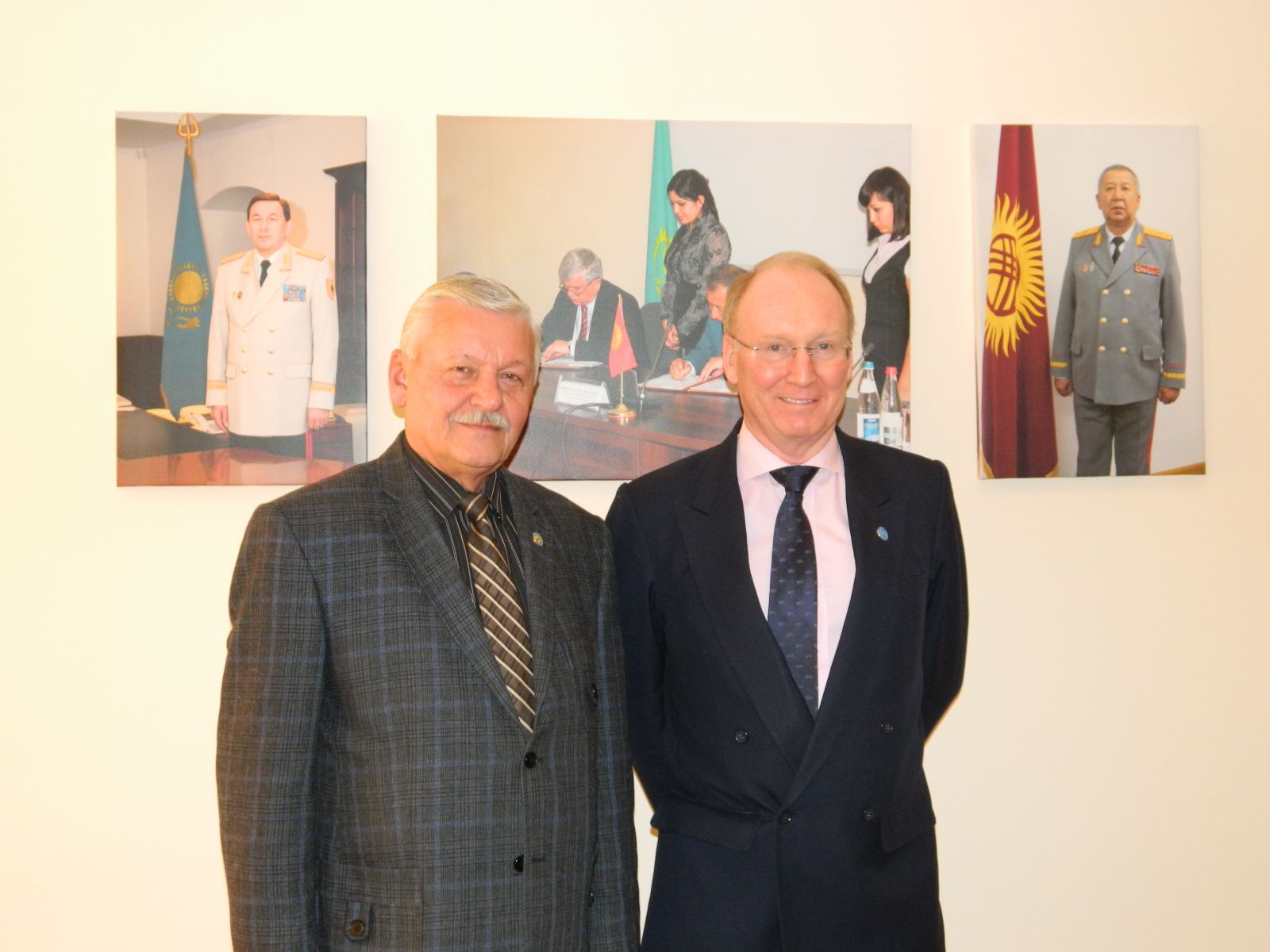 The International Science and Technology Center (ISTC) is an intergovernmental organization connecting scientists from Kazakhstan, Armenia, Tajikistan, Kyrgyzstan, and Georgia with their peers and research organizations in the EU, Japan, Republic of Korea, Norway and the United States.
ISTC facilitates international science projects and assists the global scientific and business community to source and engage with CIS and Georgian institutes that develop or possess an excellence of scientific know-how.
Annual Reports
Annual Reports
The electronic version of the 2019 Annual Report
2019 Audited Financial Report
view
Значимы проект
See ISTC's new Promotional video view

Subscribe to our newsletters