ISTC meets with University of Indonesia
19.09.2017
Meeting of ISTC ED David Cleave (DC) with Muhammad Anis, Rector of University of Indonesia, and group of Rectors of Indonesian universities of the prospects for cooperation between Indonesian research institutions and ISTC (Astana, 11 September 2017)
In line with the dialogue between ISTC and the Embassy of Indonesia in Kazakhstan, on the initiative of the latter, a group of rectors of Indonesian universities visited on 11 September 2017 the organization's HQ at Nazarbayev University in Astana, as a part of their mission to Kazakhstan to accompany Vice President Jusuf Kalla at the first Organization of Islamic Cooperation (OIC) Summit on Science and Technology at The Palace of Independence in Astana, Kazakhstan.
The meeting provided an opportunity for a debrief on the ongoing ISTC regional projects. The participants discuss potential areas of interests of Indonesia and the possibility to be involved in ISTC projects in nuclear and bio- safety and security projects as well as in water management.
Previous examples of involvement of Indonesian experts in ISTC activities were noted with satisfaction, as well as the prospects for Indonesia to seek partnership type of cooperation with ISTC. In this context it was noted that Indonesia takes part in the Forum for Nuclear Cooperation in Asia, organized by Japan, and also in the Japan-led e-ASIA Joint Research Program.
Indonesia may soon establish in Jakarta an OIC Centre of Excellence for Science, Technology and Innovations.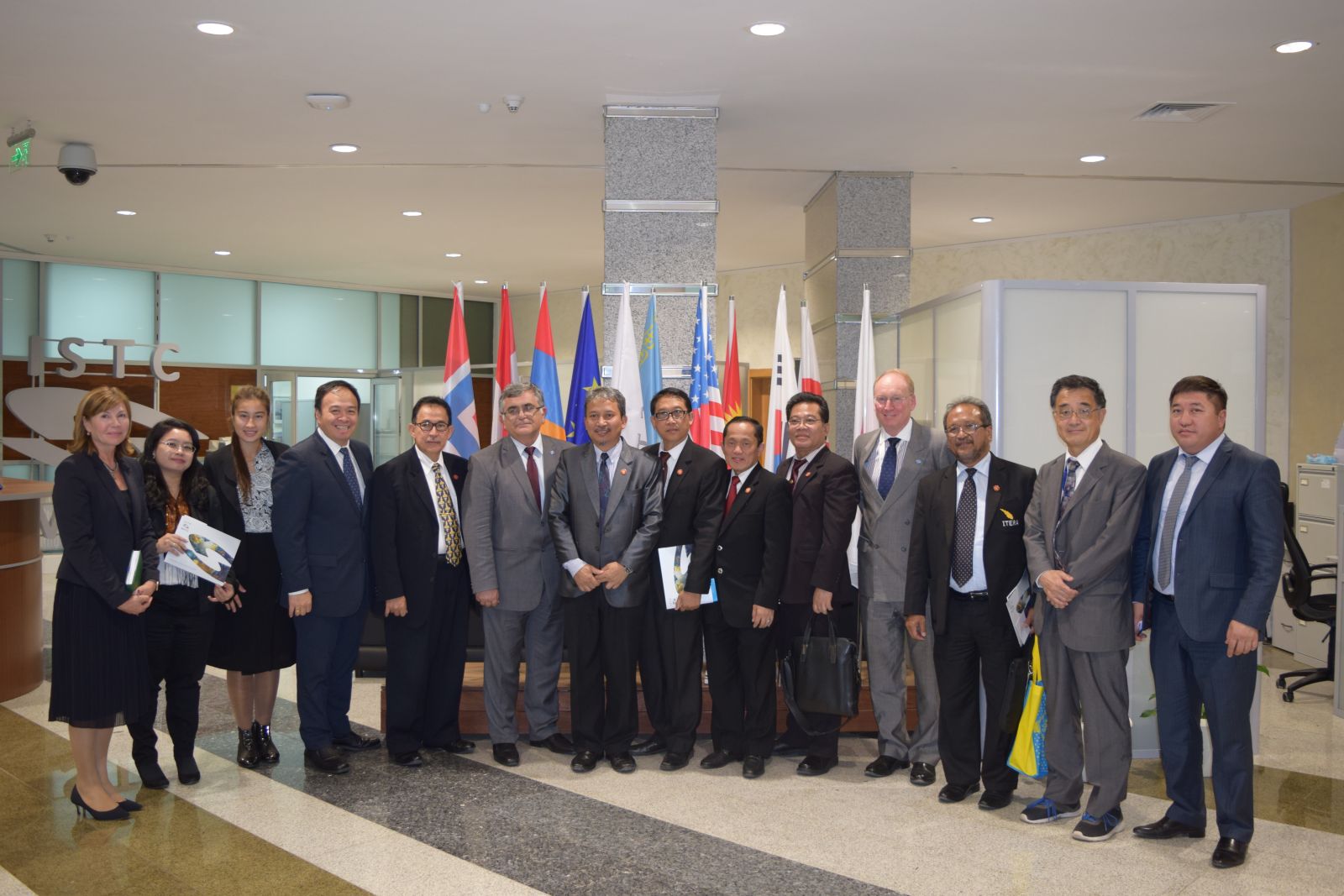 Prepared by: Kamen Velichkov, SPM and DA
The International Science and Technology Center (ISTC) is an intergovernmental organization connecting scientists from Kazakhstan, Armenia, Tajikistan, Kyrgyzstan, and Georgia with their peers and research organizations in the EU, Japan, Republic of Korea, Norway and the United States.
ISTC facilitates international science projects and assists the global scientific and business community to source and engage with CIS and Georgian institutes that develop or possess an excellence of scientific know-how.
Annual Reports
Annual Reports
The electronic version of the 2019 Annual Report
2019 Audited Financial Report
view
Значимы проект
See ISTC's new Promotional video view

Subscribe to our newsletters