ISTC Meets with the Islamic Development Bank (IDB)
07.09.2017
ISTC Meets with the Islamic Development Bank (IDB)
On Thursday 7th September the Executive Director David Cleave and Deputy Executive Director Aidyn Turebayev met with Mr. Sameh Hussein, Head of the Capacity Development Department of the Islamic Development Bank in Jeddah, Saudi Arabia, to discuss matters of mutual interest and to see where ISTC is able to assist in potential projects and capacity building that are part of the 57 member countries of Eco Science Foundation ECOSF; to which IDB is a member, including the CIS, Middle East, Pakistan and some countries in the Far East, many of those countries in which ISTC has both representation as well as activities such as in Jordan and Iraq.
Discussions on water management in the region mirrored initiatives currently already being undertaken by IDB. It was agreed that ISTC and IDB along with ECOSF would look at possible cooperation on the Mapping of Kazakhstan Resource Centers as well as further areas of cooperation both in Kazakhstan and in the region.
The IDB has a Representative Office in Almaty.

The ISTC is shortly to be signing a Memorandum of Understanding with The Eco Science Foundation (ECOSF) with it's President Professor Dr. Manzoor H. Soomro based in Pakistan who is also President of ECOSF as part of ISTC's outreach policy to engage new countries such as Pakistan to ISTC.

Pakistan will be becoming involved in an ISTC regional Central Asian EU BioSafety BioSecuritry activity Project P53.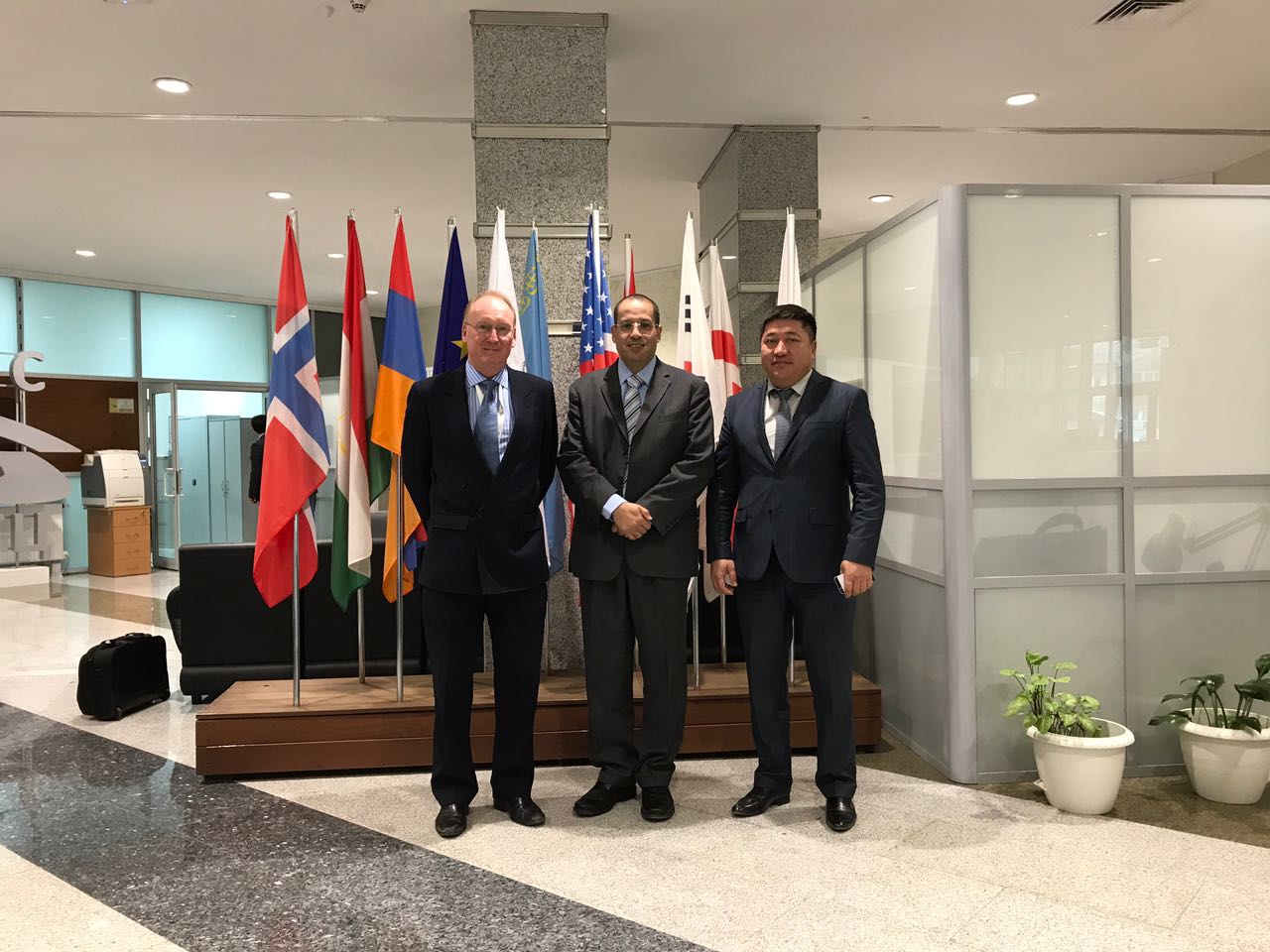 The International Science and Technology Center (ISTC) is an intergovernmental organization connecting scientists from Kazakhstan, Armenia, Tajikistan, Kyrgyzstan, and Georgia with their peers and research organizations in the EU, Japan, Republic of Korea, Norway and the United States.
ISTC facilitates international science projects and assists the global scientific and business community to source and engage with CIS and Georgian institutes that develop or possess an excellence of scientific know-how.
Annual Reports
Annual Reports
The electronic version of the 2019 Annual Report
2019 Audited Financial Report
view
Значимы проект
See ISTC's new Promotional video view

Subscribe to our newsletters