Meeting of ISTC DED, Mr. Aidyn Turebayev, with the Defense Attaché of the Embassy of the Islamic republic of Pakistan in the Republic of Kazakhstan, Brigadier General Mr. Shakil Faridi
29.08.2017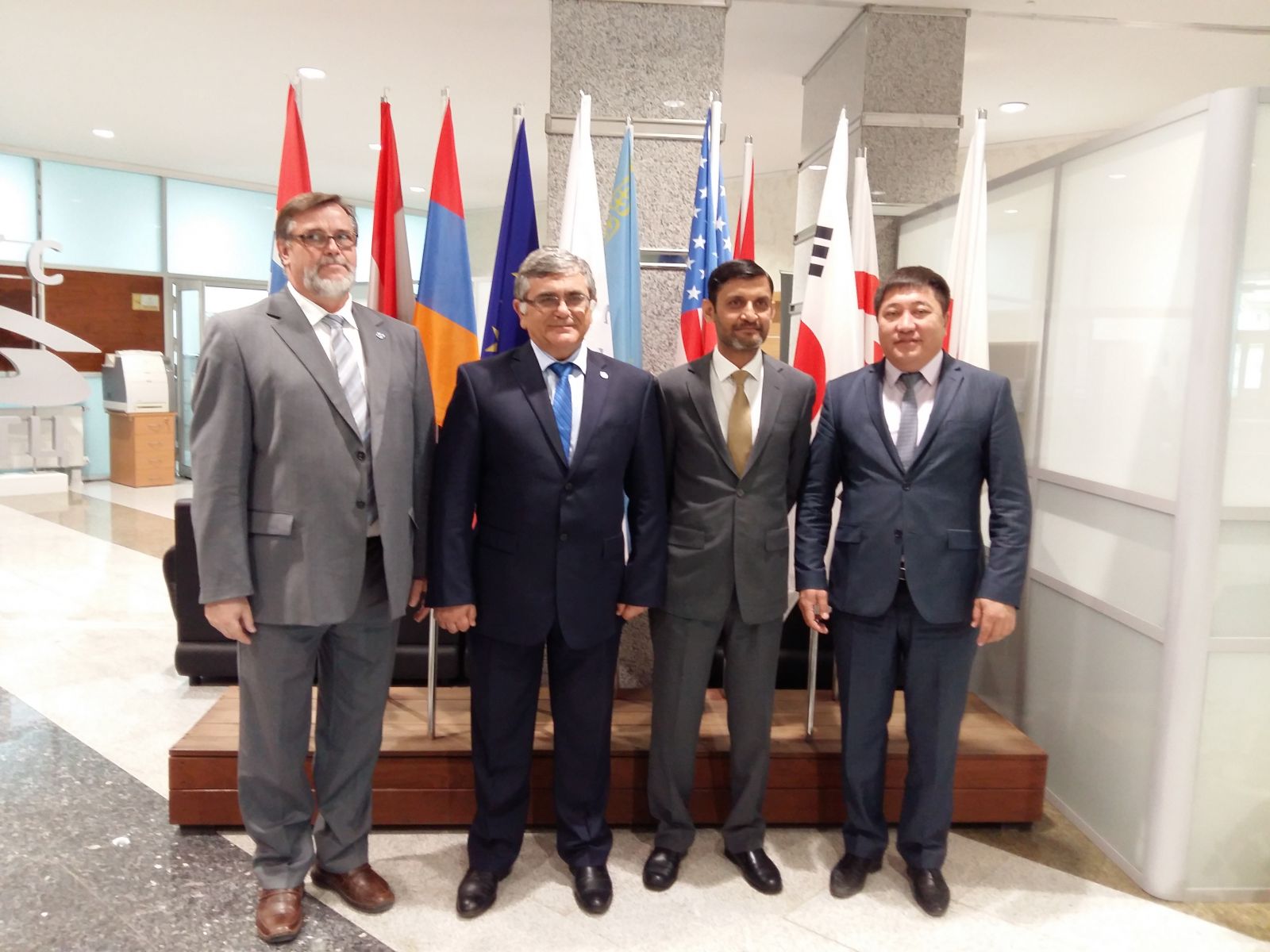 ISTC Secretariat, DED A. Turebayev, SPM and Diplomatic Adviser K. Vellichkov and SPM B. Endrullat, invited the Defense Attaché of Pakistan in Kazakhstan to visit the ISTC headquarters to discuss Pakistan's participation in ISTC's ongoing and future projects and opportunities for Pakistan to express an interest in institutionalizing its relation with ISTC.
The Brigadier General Mr. Shakil Faridi was informed about ISTC's achevements, mission and ongoing transformation. Pakistan's participation came under survey in several ISTC projects – "SUNKAR", the CoE CBRN CA Regional radiological emergency response Table Top Exercise; Project 53 Strenghtening the national legal framework and provision of specialized training on bio-safety and bio-security in Central Asian countries; Seminar on Water management in Central Asia and the Caucasus for agricultural, industrial and urban applications; Pakistan is also invited to take part in the EU-funded project on export control on dual-use item.
The interlocutors have expressed common hope for future cooperation and development of the relationship between ISTC and Pakistan.
The International Science and Technology Center (ISTC) is an intergovernmental organization connecting scientists from Kazakhstan, Armenia, Tajikistan, Kyrgyzstan, and Georgia with their peers and research organizations in the EU, Japan, Republic of Korea, Norway and the United States.
ISTC facilitates international science projects and assists the global scientific and business community to source and engage with CIS and Georgian institutes that develop or possess an excellence of scientific know-how.
Annual Reports
Annual Reports
The electronic version of the 2019 Annual Report
2019 Audited Financial Report
view
Значимы проект
See ISTC's new Promotional video view

Subscribe to our newsletters